I finaly got around to searching the web for those 3D "Magic Eye" pictures. Inevitably I found a way to make my own. And of course I had to browse through all my random images looking for anything I could use.



This is the first one I made. The texture is a little too regular; it's easy to see the alterations that imbed the hidden image.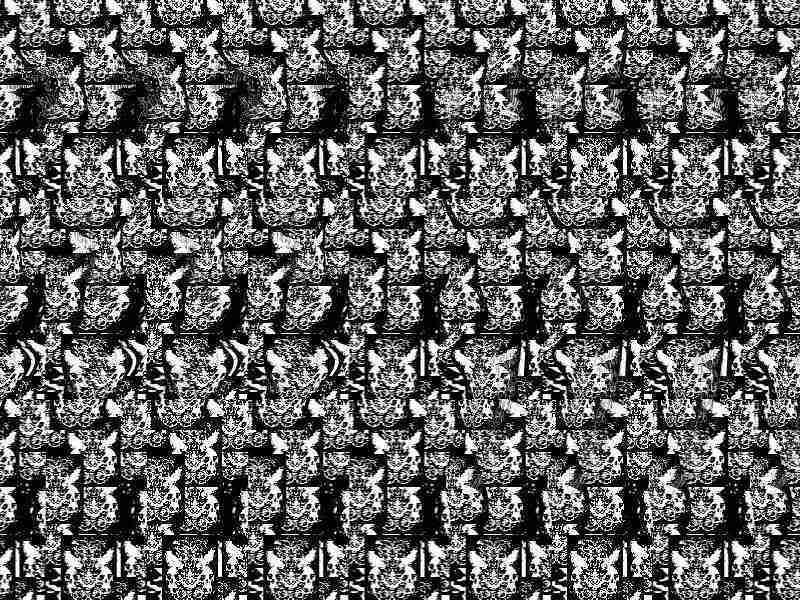 Ok, I didn't actually have this one on hand, but I found an old paint file I received long ago that inspired me to browse lj.




I had to find the hidden image on the web. Making [good] depth maps is way too hard for me.




Do not adjust your monitor. The idiot who made the depth map shaded it poorly, so it looks like the neck is bent.


For those of you who, like me, can adjust your focus at will and breeze right through these, I've noticed that if you can unfocus even farther, not only will the hidden image split into two, but the center of the split images will form a third. It has a pleasing effect on the bottom image, like they're stacking. It would be really cool if they could design ones that had multiple hidden images at different levels of focus.

I'm done. I need to get to bed early so I can get up early and Brawl.
8 comments
|
post a comment
---